Riva Carwall: Personal Changing Room Inside the Car
2 min read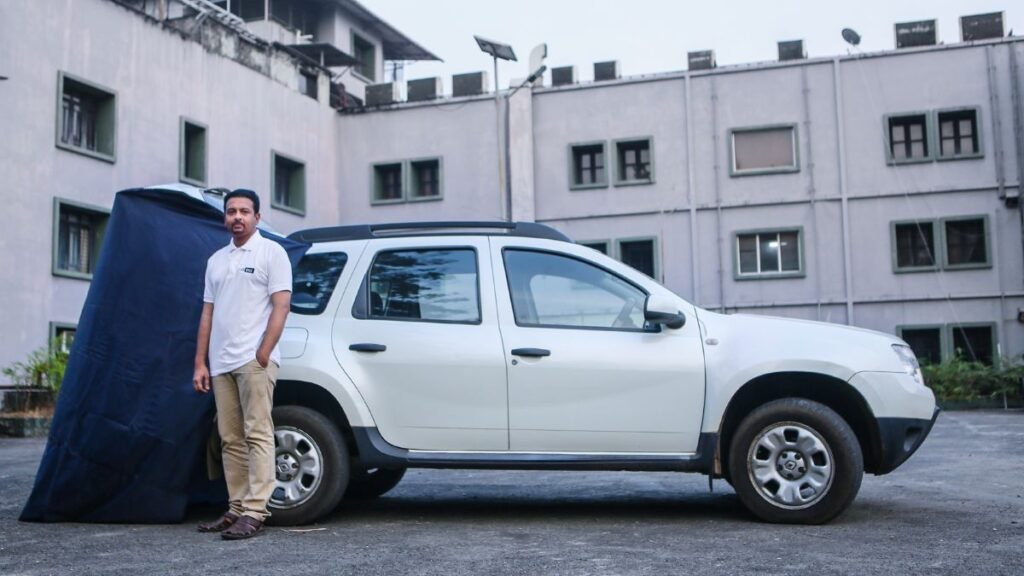 New Delhi (India), January 19: Now, no more public changing rooms or hot & sweaty cars. Rakesh Kumar T, founder of Riva CarWall, Changed the way you change in public with the Riva CarWall, personal changing room! By placing strong magnets into a lightweight beach blanket, they made it possible to turn the space behind your vehicle into a personal changing room. Simply drape the durable blanket over the open hatchback and sides of your minivan or SUV, and in seconds, you have a private space to change!
Various Uses of CarWall :
This multi-use blanket is sure to become a go-to for your summer. You will grab it for picnics, youth sports, camping trips, and the beach, when you need to change the dress after going to the beach, in any emergency Situations, Changing adult diapers etc.
Three Models of CarWall are:
1: Small: Mainly for sedan types of cars, there is no space on the back side of the car, so it is placed on the side of the door.
2: Medium: This Model can be placed in hatchback cars like celerio to duster ( almost all cars except Large SUVs).
3: Large: This Model can be placed on all types of cars( Small cars Covered completely and Partially for Large SUVs.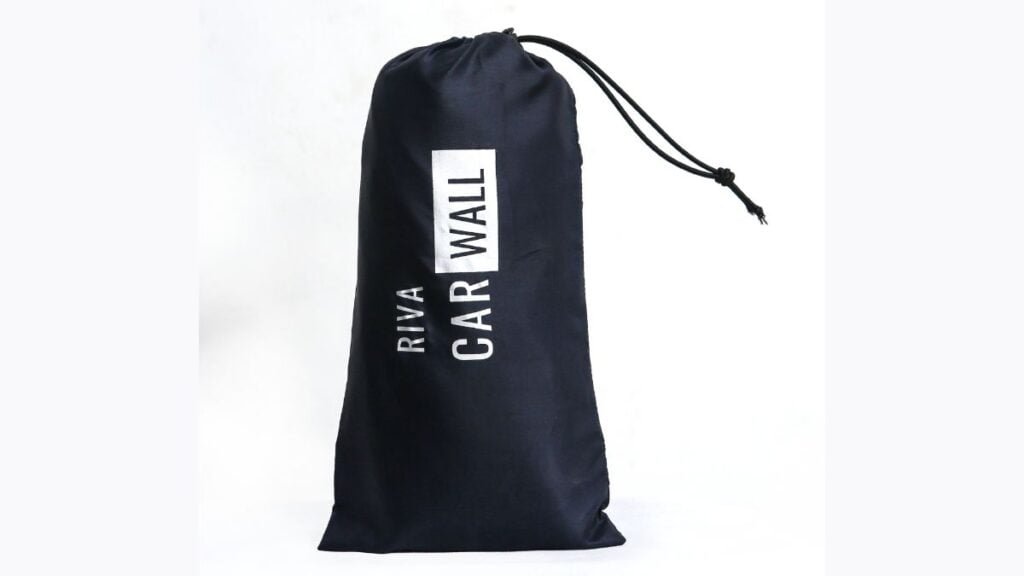 Main Inspiration for this Car tent:
When Rakesh Kumar T's father was suffering from some urinary disease, then they needed to change his father's Adult Diaper on the way to the Hospital. It was very difficult for his father to change it inside the Car. And they were forced to use a Hotel bathroom. The bathroom inside the hotel was very congested and unclean. So Rakesh Kumar T thought if there was space in the back side of the car, they could change the dress/diaper very conveniently. Also, they can use the back side of the car as a Support also while he is standing on one leg. Also, they kept the changed dress on the back side of the car itself, then thought it should be very easy to fix and remove, so they used magnets. Then they thought about the wind, and they used metal rods and hooks. This is how they finalize the design of the product.
The uniqueness of Riva Carwall:
Riva CarWall is the first in India to bring the Model of Changing Room Inside the Car. Launched the website in December, Selling online www.rivacarwall.com. And they got a huge Success: Almost 300 Unit's Sales in the first month itself.
https://www.facebook.com/RivaCarWall/
If you have any objection to this press release content, kindly contact pr.error.rectification[at]gmail.com to notify us. We will respond and rectify the situation in the next 24 hours.