Investmates Is Making Market Trading Easier For Investors
3 min read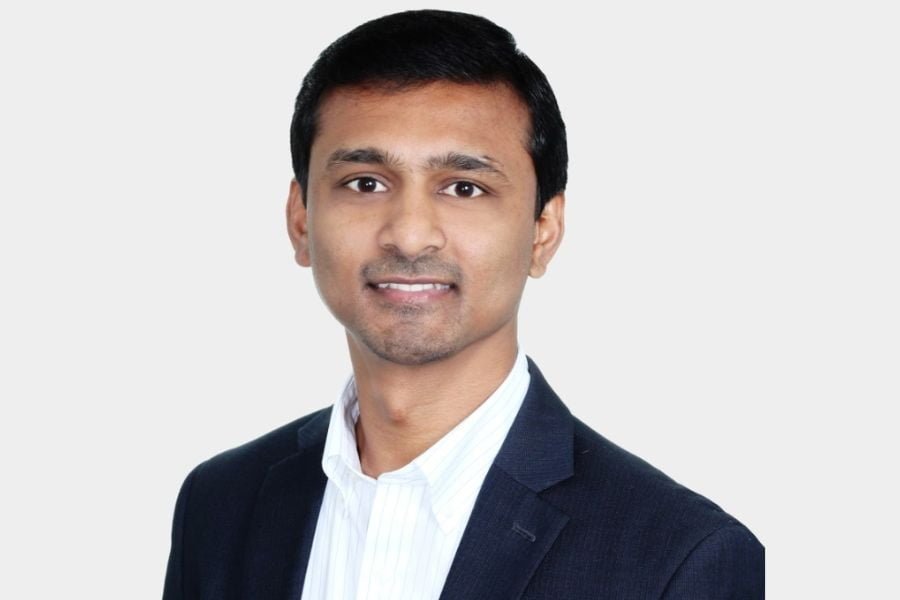 • A holistic knowledge-sharing and networking platform for retail investors and financial creators offer cutting-edge investment insights.
• Focused on building a community for conversations around investments and trading, the company raised the first round of funding in June 2022. It aims to reach a subscriber base of a million in the next 12 months.
New Delhi (India), January 25: The trading community and investors willing to take more tangible investment decisions have a new ally, Investmates – a next-gen platform for retail investors & traders where experts and influencers from the financial world share their insights across various asset classes, including stocks, MF, crypto and other emerging investments with their followers. Subscribers of the app can learn, collaborate, and connect with credible experts, influencers, traders, and other investors and gain insights on markets, making it easier to achieve their financial goals. Communities formed on the platform thus work toward making the investment journey smooth.
Founded in December 2021, the social networking platform boasts of having more than 10,000 users and around 70 communities. The app also helps users to follow credible financial advisors who share great investment tips, tricks and portfolios. The average Investmates users are usually males (~85%) under the age of 40 and spend an average of 20 mins on the platform on a daily basis. Investmates is looking to increase its user base to women & empower them towards financial freedom.
Commenting on the merits of the platform, Investmates Founder and CEO Prakash Nagarajan said, "The biggest challenge investors face is the lack of focused and trusted advice on market investments. Through our platform, we are bridging the gap between financial experts and novice retail investors. Expert conversations help subscribers in making a sound investment strategy. As a result, retail investors and traders can make the most of the advice. Hence, we simplify people's investments through learning and experience sharing."
"With insights from a trusted trading community, investors can replicate best practices and the best investment model available across the board. Such market insights can improve a person's investment journey of retail and institutional investors.".
The app also rewards subscribers for their achievements, and users receive rewards for being trending investors or community owners. Conversations on Investmates cover a range of topics, including stocks, mutual funds and crypto-stocks, thereby, allowing users to have a consolidated portfolio.
It also ensures that investors are safe while sharing insights. Hence, Investmates follows a strict policy when it comes to profile listings. Users of Investmates are screened as per the country's data privacy laws and regulations. An internal verification process follows the signing.
Investmates raised its pre-seed funding in May 2022 and has a goal of reaching one million subscribers in the next 12 months. The company is now looking for a second round of funding. "With that objective, we plan to expand across geographies and add to the workforce. With the second funding round, we will be able to achieve our expansion targets and increase our subscriber base," added Prakash.
About Investmates:
Investmates is a one-of-a-kind credible platform that aims to revolutionize investment decisions for the next generation. Backed with the power of a strong, trusted community, investors are able to replicate best practices from across the board. A significantly modern approach to money making, Investmates is transforming the narrative around investments by empowering investors to make informed decisions. Investors use Investmates' cutting-edge platform to learn, collaborate, and connect with credible experts, influencers, traders, and other investors – making their financial goals more tangible and achievable.
Regardless of the asset class, investment potential, or where they are in their financial journey, the Investmates community has got your back. Our vision is to create an ecosystem where investors feel safe to share insights and learn from each other and to simplify investments. Investmates help you get closer to your personal visions and goals, one collaboration at a time. Your financial journey does not have to be hard or lonely when it can be empowering and liberating; instead – knowledge is power, after all.
If you have any objection to this press release content, kindly contact pr.error.rectification[at]gmail.com to notify us. We will respond and rectify the situation in the next 24 hours.