Dr. Syed Abbas Jafar's memoir "Audacity to Aspire – adventures of an argumentative scientist" narrates an inspirational journey
2 min read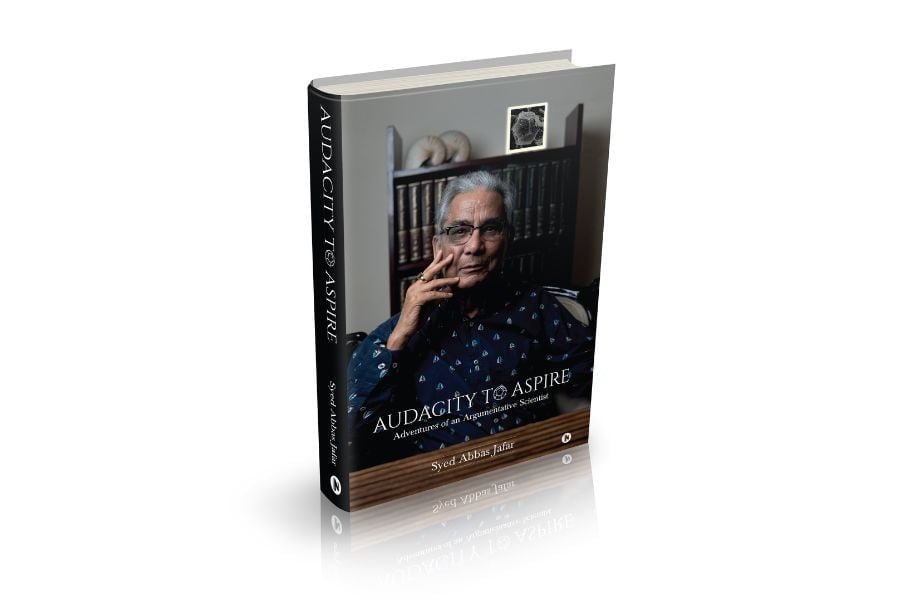 The book chronicles the journey of this well-known geologist along with snippets of his scientific work and reflections over the years
Bangalore (Karnataka) [India], January 27:  A world-renowned geologist/palaeontologist has teamed with Notion Press, India's fastest-growing self-publishing company, to launch his memoir, "Audacity to Aspire: Adventures of an Argumentative Scientist". A story starting from the last leg of colonial rule in India, the book covers over eight decades of anecdotes narrated in a lucid style by Dr. Jafar. It is a memoir starting with a childhood spent in the countryside of the Avadh region of north India with fireflies, sparrows, and the song of the bulbul and the koyal; reaching the highest echelons of scientific achievement and culminating in the free spirit of a true intellectual unfettered by boundaries of subject matter or even by what is popular.  Readers, who may not know several ideas cited in the book, will be delighted as this memoir is laced with scientific information in simple language. For billions of years, the planet earth experienced only tiny peaceful life in the sea without sound. The first sound was probably generated by bony fishes about 400 million years ago. The pictorial documentation along with the emphasis on the power of now and small, should inspire others to achieve a better and blissful life.
Dr Jafar is the youngest son of Syed Hamid Hasan, a Tehsildar who was forced into retirement after his eldest son fought the British tooth and nail in India. Dr. Jafar's love for nature, nurtured in his childhood, made him learn varied disciplines of science. "I am simply a middle-class boy who worked very hard to climb up the ladder of academics to carve out an illustrious career in science. This book is quite special to me as it chronicles my entire journey. I think the readers would find it interesting to read about times that remind them of what life was like more than eight decades ago, scientific work that goes back millions of years, and reflections from a curious mind about problems that will stay relevant now and in the future," said the author.  Dr. Jafar draws inspiration equally from the geometry of the cosmos and the nano-world, which he has observed and studied over many years of working with high-powered electron microscopes. The author resides in Bangalore with his wife Ann Satwatara Jafar. They have three children and four grandchildren.  Audacity to Aspire has been launched and is available on Amazon, Flipkart, and other e-commerce sites.
If you have any objection to this press release content, kindly contact pr.error.rectification[at]gmail.com to notify us. We will respond and rectify the situation in the next 24 hours.