Why is "Nalanda: Until We Meet Again" by Gautaam Borah the talk of the town?
3 min read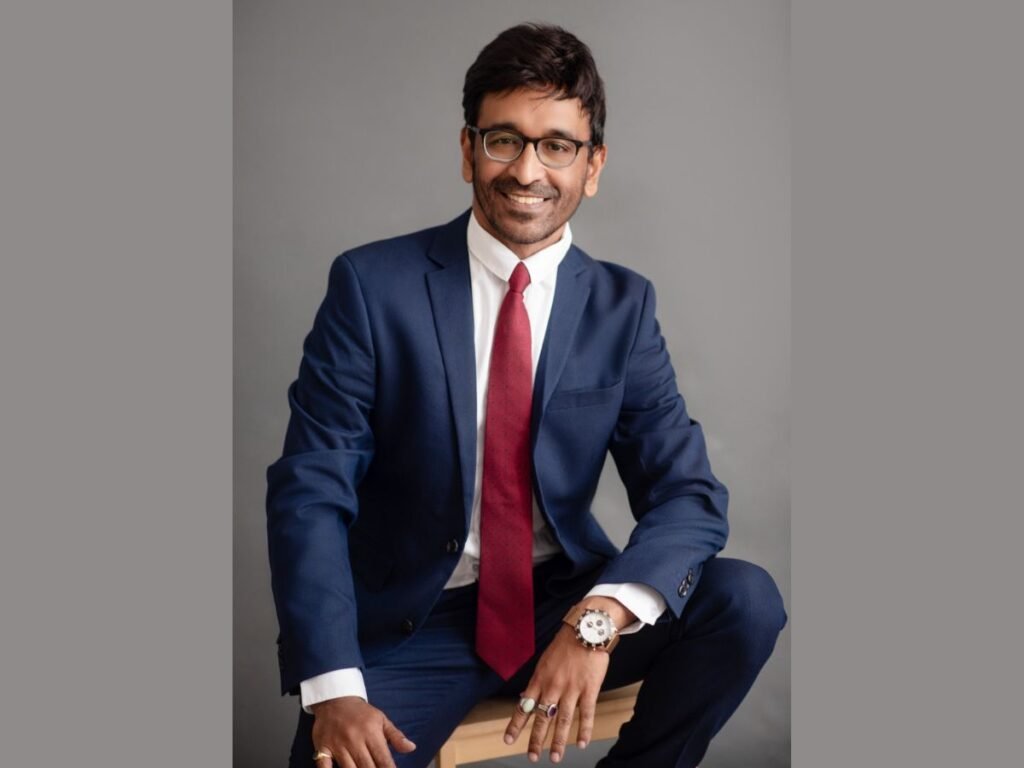 New Delhi (India), February 21: Gautaam Borah, a senior management professional and the author of the widely acclaimed book 'Monetising Innovation', launches his new book 'Nalanada – Until we meet again'. The book was launched by legendary writer Ruskin Bond. With his new book, Gautaam delivers a movie like experience that includesaction, adventure, romance, passion, grit & intuition and mystery. The book will lead you to travel through all these in a jaw dropping race. Get the inside scoop on the latest highly talked-about fiction "Nalanda: Until We Meet Again" by Gautam Borah, as we sit down with the author to discover what's winning hearts and making headlines.
When asked about how does the ancient mystery of Nalanda hold the key to unlocking the truth behind Neil and Aanchal's relationship and the secrets of their past lives, Gautaam revealed "Even for Neil, Nalanda is a revelation. Before he lost Aanchal and encountered the enigmatic sage in the mysterious cave, he was unaware of the significance of Nalanda. Neil learned from the sage that they were all connected by an old prophecy and that a wrong was done centuries ago. In order to bring back Aanchal and ensure the existence of humanity, Neil must time travel back to Nalanda and fix what was done wrong."
He further added " I believe, the age-old argument over whether past incarnations or fate determine how a relationship develops is still a source of fascinating conjecture. Some people think that our relationships with others are shaped by love, which is predetermined by a higher force. Others, on the other hand, contend that our past relationships and experiences influence them, finally directing us to the people we are intended to love. To my belief, in the end, the solution might lie in striking a balance between these two forces, resulting in a delicate interaction between fate and free will during the course of a romantic relationship."
Being asked on how does the story explore a range of human emotions beyond love and romance, and how are they woven into the larger narrative, He shared "Only the five senses, and occasionally even beyond, can truly understand the symphony of emotions that is life. We are motivated by our emotions, which override reason many times and make us fully alive. In Nalanda, readers can join Neil on a heart-pounding race, where romance, excitement, action, adventure, and even rage are only the beginning of what lies in store during the journey."
'Nalanda' masterfully intertwined different elements to build a compelling and intriguing story that leaves the reader wanting more. On this, Gautaam said "I am incredibly appreciative of the love and encouragement readers have sent Nalanda. Its success can probably be attributed to the book's skilful blending of various genres, including romance, action, thriller, and suspense. As the legendary writer Ruskin Bond who launched Nalanda observed, Nalanda is like a movie in which readers will go through an engaging range of experiences and feelings. The story's mystical components give it a thrilling edge that keeps readers interested all the way to the finish. (https://amzn.eu/d/gtNSWFJ)"
If you have any objection to this press release content, kindly contact pr.error.rectification@gmail.com to notify us. We will respond and rectify the situation in the next 24 hours.