Know your addiction before it takes over | Recognise signs of addiction
3 min read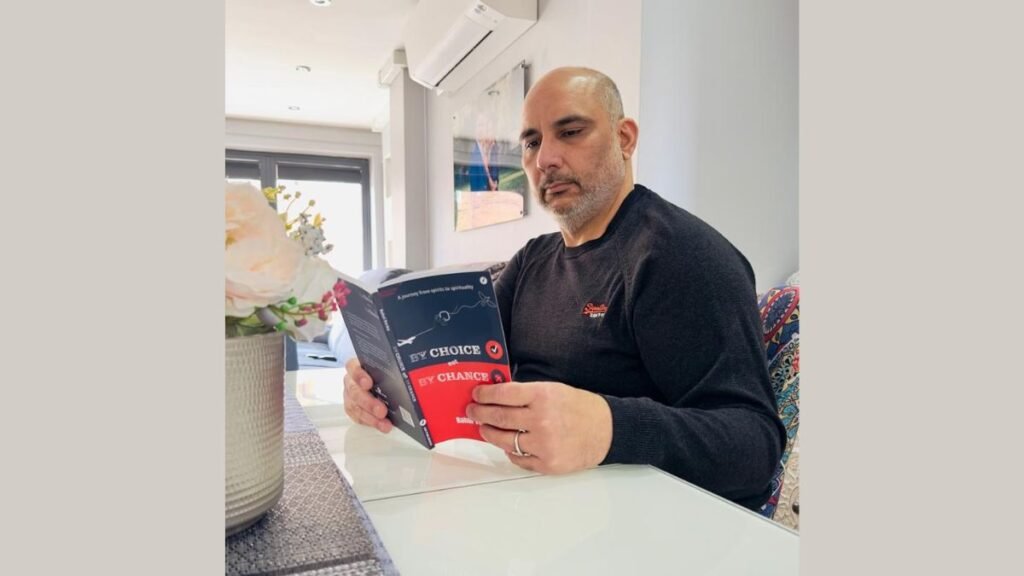 New Delhi (India), February 22: The overwhelming and uncontrolled urge to drink frequently is non-discriminatory and can strike anyone at any time. Everyone experiences alcohol addiction differently, and there is no unique cause for it. However, it does have a similar pattern of impact on the addict's loved ones.
My addiction started when my fascination with alcohol led me to start making my own martinis and cocktails. The situation reached a point where I lost control. I became irrational as my alcoholism took the better of me.
How to recognise signs of addiction?
Recognising your addiction is crucial if you want to overcome alcoholism. It can be challenging to carry out this task on your own. This is due to the tendency for people to minimise their own alcohol-related relationships. Typically, people believe that all they are doing is drinking excessively. They are unable to recognise it, even when others point out that they believe they may be alcoholics. The various indications and symptoms of alcohol addiction are simple to identify.
Naturally, you must first be aware of what you are looking for. Typical indications of alcoholism include:
Have no control over when you drink.
Keep a log of all your activities for a few days, and analyse to see how it adds up. Do you spend most of your time drinking or hungover? You may be a sufferer of alcohol addiction if you are prioritising drinking over other facets of your life like family and work.
Unable to regulate your drinking habits.
Do you often consume more alcohol than you intended to or for a longer period of time than you had planned? If it just occurs periodically, it is a big concern as it just goes to demonstrate that you struggle with self-control when you're intoxicated. It may also serve as an early warning indicator.
Have irrational urges that force you to drink.
Are there moments when you are so desperate for a drink that you are unable to think clearly until you obtain one? Are there specific persons, locations, activities, or times of day that make you want to drink again? Some feelings or sensations can cause cravings. Your brain responds to these stimuli differently if you have a drinking problem.
Has your tolerance reached a new peak?
Are you no longer as affected by your normal alcohol intake as you once were? To acquire the desired buzz, do you consume far more alcohol than before? If yes, then alcohol might have caused your brain to adapt over time, making its effects less noticeable.
Turning to alcohol during times of stress, anger or sadness.
Is alcohol your escape from all the problems that life throws at you? Do you intoxicate yourself to compensate and deal with your emotions? If it is the case, then you do require help to regulate your drinking habits.
Keeping alcohol hidden in various locations.
Do you usually hide your drinking expeditions from others? Do you have secret hideouts for drinking or perhaps secret stash for different occasions? If yes, then this is indeed a symptom of alcoholism.
Do you show withdrawal symptoms?
Do you find difficulty sleeping and suffer from trembling, irritability, anxiety, melancholy, restlessness, nausea, or sweating when the effects of alcohol wear off? When you consume large amounts of alcohol over an extended period of time, your brain chemistry changes, and it tries to adjust. These symptoms of withdrawal are brought on by your brain having to re-adjust when you abruptly quit drinking.
If you exhibit the majority of these signs, you most certainly have an alcohol addiction. When all of these elements are considered, it is clear that alcohol is so pernicious and permeates so many facets of a person's life that quitting drinking is incredibly challenging – possibly even impossible if one must rely solely on willpower.
Wondering how alcoholism can be addressed in a structured way? 
Read the book "By Choice not by Chance" by Rahul Verma to know his courageous journey to tackle alcoholism. Now available on Amazon.
If you have any objection to this press release content, kindly contact pr.error.rectification[at]gmail.com to notify us. We will respond and rectify the situation in the next 24 hours.