Best Selling Authors and Life Coaches Shalini Arora Kochhar & Gulraj S Shahpuri Unveiled their book "LOVE YOU ZINDAGI"
3 min read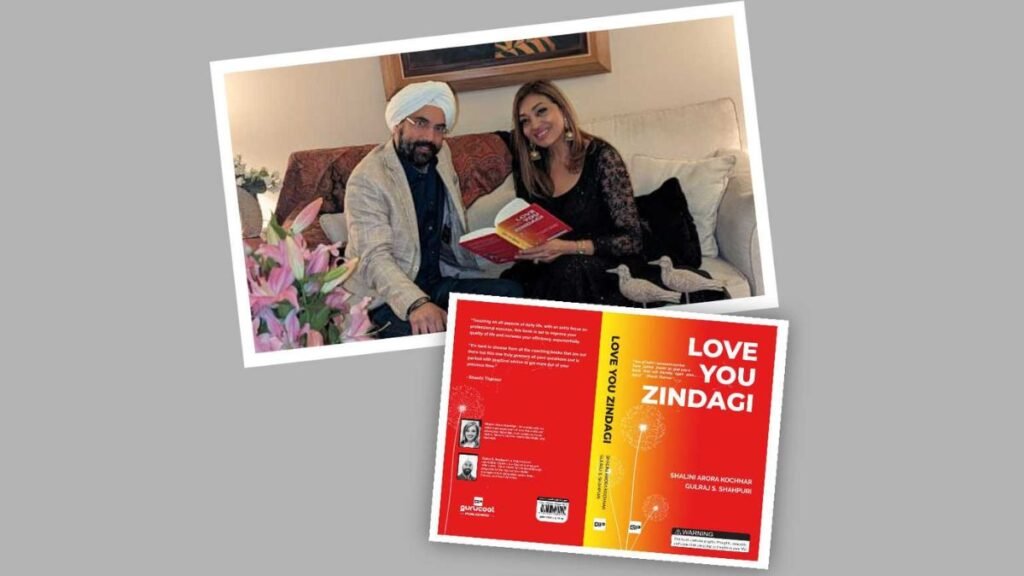 Best Selling Authors and Life Coaches Shalini Arora Kochhar & Gulraj S Shahpuri with their book 'LOVE YOU ZINDAGI'
21 chapters! 21 Topics! 21 days!
New Delhi (India), February 28: Shalini Kochhar helps transform lives and is a 4 times bestselling Author, A transformational coach passionate about her purpose to make this a better place for YOU AND ME and the entire human race. The recently launched book LOVE YOU ZINDAGI is all about changing perceptions about Life Gulraj S.Shahpuri- is Her Mentor Coach and one of the most famous Success Coaches in India
They have co-authored this book which is a number one book and trending currently on Amazon.
The book will aid you in fulfilling those countless ambitions you harbor deep within your heart. Through this book, they are offering you the keys to achieving all that you wish for. Every conversation one had would elevate into deep discussions about the nature of happiness, success, and leadership.
Shashi Tharoor said "Touching on all aspects of daily life, with an extra focus on professional success, this book is set to improve your quality of life and increase your efficiency, exponentially, It's hard to choose from all the coaching books that are out there but this one truly answers all your questions and is packed with practical advice to get more out of your precious time"
'Love life and let life love you. It's a permanent love affair!'Shalini says
Then things began to take shape when we decided to fly to the Lit Fest together and got our usual banter going on that Indigo Airlines flight. Near the end of our flight, the person sitting next to us said that it had been a stimulating journey for him and suggested that we should pen down our thoughts. Needless to say, we were quite flattered. Sometimes it takes a stranger to spell things out for you. After that, the writing was on the wall! We needed to write "Love you Zindagi" – A Personal Gameplan book! 'adds Shalini.
''Are you committed to the transformation that awaits you? Read a chapter a day and follow the simple actionable steps and don't forget to take notes. Simply reading will only activate your right brain but writing and engaging will activate your left brain, as well. And maintaining a healthy fitness routine after reading will harmonize both spheres of your brain and you will retain far more and for much longer. Realize that information alone doesn't lead to transformation. Information should lead to introspection, and, in turn, to inspiration, and then ideation. '' said Gulraj S.Shahpuri.
Since our love for SRK inspired the name for this book, saying this becomes a must: "Kehte hain agar kisi cheez ko dil se chaho to poori kainaat usse tumhe milane ki koshish mein lag jaati hai." It means that if you choose happiness and success as a way of life, the universe will conspire to make it happen. And "Love You Zindagi" will show you the way!
So, turn the page and let the magic unfold.
If you have any objection to this press release content, kindly contact pr.error.rectification[at]gmail.com to notify us. We will respond and rectify the situation in the next 24 hours.