Satya Santosh, an Indian analyst who predicted the Twitter Saga and many key trends in advance, Confirmed that India won't face a recession
4 min read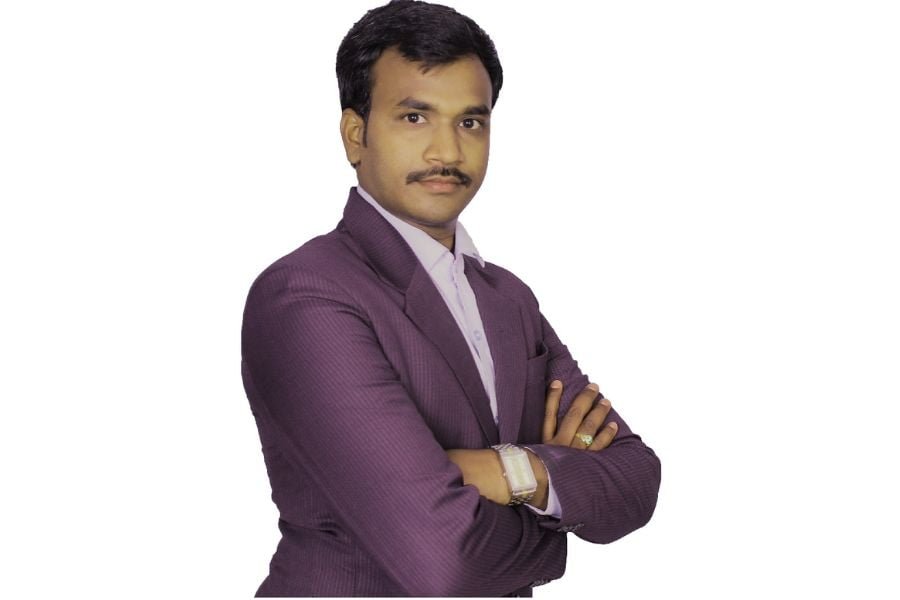 Satya Santosh predicted several key aspects
New Delhi (India), January 25: Satya Santosh, an analyst based in Hyderabad and also a Co-founder at Capital, enjoys working with many businesses. He has gained good prediction skills that have enabled him to predict many key issues, which he has added to his portfolio. In turn, he provides investors and businesspeople with sound advice and analyses of stocks, corporations and politics. He had predicted many issues before they happened, which include the performance of the Equity market, Pre IPO market, Global stocks, Twitter deals and real-estate trends, along with Local and global politics.  
He works as a Partner for a SEBI Registered Advisory firm for giving Stock market advisory. He shares his views on social media and manages more than Rs.100 Cr wealth of investors across India. More than 3000 retail and HNI investors follow his analyses. He is an expert in Pre IPO and IPO market analysis. He has recommended Reliance retail and Tata technologies in 2019, which have given 300% and 600% returns, respectively. He has a 90% success rate in Predicting IPO listing gains.
The analyst Satya  Santosh confirms that Present Volatility will not pose a big threat to the Indian market and that India will not experience a recession. The inflation issues are currently hindered by a few structural and technical errors, but all are likely to be resolved soon. In June 2022, in his analysis video, Mr. Satya Santosh predicted that inflation would decline from record highs in November 2022. The December inflation rate fell to 6.5%. In November, it was 7.1%, which confirms a cool-down in high inflation over the past year. The same is recorded. A recession cannot be assumed by considering the number of layoffs in a few sectors and startups or companies with low income. He strongly says that India will not face a recession as it faced in 2008. More, he briefs that IT jobs will not cause the same impact as caused in previous recessions.
Satya Santosh never holds back while critiquing the market research of other experts or seasoned professionals. In contrast to Warren Buffet and Goldman Sachs, he opposed the Paytm IPO. A recession similar to that of 2008 is expected to begin in 2021, according to numerous market pundits and well-known economists worldwide. With real-time analytical parameters, Mr. Satya Santosh is reassuring his consumers and followers, though. He affirms that we need to grasp actual circumstances rather than historical charts or occurrences. Several indicators, including the yield curve and others, will not be accurate at this time. There are numerous things that are uncertain right now, but they are not related to 2008. The normal citizen and investors alike are now quite aware of the financial cycles. Investors do not typically sell their assets, such as stocks and real estate, at a loss during a crisis or recession. India has the highest purchasing power, and it is more self-reliant than before.
He assured of realty market growth against the fear of people and a central minister who recommended builders to sell flats at a discount in 2020 uncertainty. At the beginning of 2020, he recommended investing in commodities, predicting Silver could provide greater returns than Gold. The trend shows that Silver outperformed gold in 2020.
Santosh is not only an expert in equity advisory and business analysis but also a political analyst. He says understanding politics is crucial for investing and running a business. Political change destroyed land prices in Amaravathi, the capital of Andhra Pradesh, and few stocks and their prices were solely determined by politics. He tries to share his views on different elections and their results. He had predicted the last 2014 elections, 5 States Assembly elections in March 2022. As shocking as it may seem, he has analyzed recent UK election results, first for Truss, and he has also confirmed that Sunak will take charge very soon. Unlike other social media influencers, Satya has cautioned against investing in cryptocurrencies; the precipitous decline in prices of digital currencies like Bitcoin has shown him to be correct. Santosh contends that psychology, as opposed to relying solely on data from many media sources, is the key to the effective analysis and investment returns.
Santosh advised Indian retail investors to stay away from US markets and warned against FAANG stocks like Facebook, Google, etc. And We have to agree that Facebook had crashed by 70% based on his advanced analysis. He recommended Tesla in 2019 and rejected it in early 2022, we can see trends against Tesla now. Similarly, Satya Santosh predicted several key aspects of Twitter's deal with Elon Musk.  He said, "Even if Elon Musk takes over Twitter, he will not be able to run it for the long run.".  He was 100% accurate in his prediction, and many celebrities left Twitter earlier than expected.      In the past, Satya made predictions against Elon Musk, who is popular with Millennials and Gen Z. He was always against Dogecoin, the Twitter deal, and he confirmed Tesla's trend reversal against the popularity of Elon Musk.
 Santosh is always alerting the public about various frauds in the market because he is devoted to retail and the common man. During the past six months, he has complained to SEBI and NSE many times about many key frauds, and NSE and SEBI have implemented major measures to protect retail investors. Retail investors should avoid free or unregulated tips on social media and YouTube, he advises. He still recommends retail investors plan for the long term when it comes to equities, learn well about investments, and consult with a SEBI-registered advisor for guidance on how to create wealth with equities rather than relying on emotions and market rumours. Social media tips and unrealistic analyses are discouraged by him.
Can reach him at : gsantosh.advisor@gmail.com
https://www.facebook.com/SageSatyaSantosh/
If you have any objection to this press release content, kindly contact pr.error.rectification[at]gmail.com to notify us. We will respond and rectify the situation in the next 24 hours.